The temptations of snacking and fast food have been identified as a key problem for young people and obesity. So what are the problems that children and young people have with nutrition?
By the time children in England start primary school, nearly one in four is obese or overweight, according to Government figures. This shocking statistic then rises to one in three by the time children leave primary school. Obese children are more likely to become obese adults, and obesity as an adult increases an individual's risk of developing serious conditions, including type 2 diabetes, heart disease, liver disease and some cancers, says the NHS.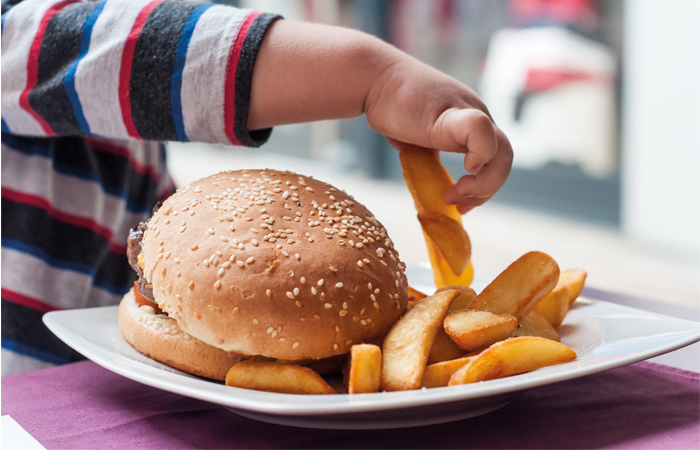 We can guess the basics of what is happening here – anyone, whatever age, consuming more calories than they require for their level of physical activity, will gradually add on the pounds. But what is specifically happening with the UK's younger generations? And what can be done about it?
Obesity levels are high
The problem of obesity in children is not going away and is even increasing for some in the UK, says Sarah Coe, nutrition scientist at British Nutrition Foundation (BNF). "Excess weight in children is recognised as a major public health concern. Data from the National Child Measurement Programme on the prevalence of overweight and obesity suggest that one in five children is overweight or obese when they start school at age five years, increasing to one in three children when they leave primary school at age 11 years. Whilst levels may be stabilising in some age groups, they remain high and severe obesity appears to be increasing in 10- to 11-year-olds," she says.
It's probably no surprise that factors contributing to this are a combination of reduced activity and eating too many calories. "There are many factors involved in obesity development, including behaviour, environment, biology, physiology and culture. Lifestyle factors including reduced physical activity levels, increased time spent being sedentary and availability of cheap, energy-dense foods and drinks may be contributing to the prevalence of overweight and obesity. Children are consuming too many calories and free sugars, which can lead to weight gain if overall energy intake is higher than energy requirements," Sarah adds.
Physical activity levels in children are low, with only 22 per cent of five- to 15-year-olds meeting current guidelines to be moderately active for at least an hour a day.
Dietary imbalances are also obvious, particularly for teenagers, says Sarah. "The UK's national dietary survey shows that there are some nutrients and foods that children, on average, have lower than recommended intakes of. These include dietary fibre, fruit and vegetables and oily fish. There is also a number of issues with low nutrient intakes in adolescents aged 11-18 years, particularly girls, who have low intakes of a number of important vitamins and minerals, including calcium, iodine, iron and zinc. This could suggest that the balance of foods that children are eating does not reflect a healthy diet."
Record breakers
The latest data from the National Child Measurement Programme, England – 2017/18 School Year, overseen by Public Health England (PHE) and published by NHS Digital, revealed some worrying statistics. The data showed that:
The rate of severe obesity among Year 6 children increased to its highest rate ever at 4.2 per cent – an increase of one-third since 2006-07
In Year 6 children, obesity levels increased from 20.0 per cent in 2016/17 to 20.1 per cent in 2017/18
In Reception children, obesity prevalence remained similar at 9.5 per cent
Obesity prevalence was higher for boys than girls in both age groups.
Obesity is a symptom of health inequality and PHE says that "stubborn inequalities persist", with obesity in poorest areas more than double that of richest areas.
Government guidance
Steps to tackle the problem of childhood obesity includes a "challenge to the food industry" from the Government to reduce sugar in foods, a measure that public health minister Steve Brine explains is already underway. "We have already removed tonnes of sugar from children's diets through the sugar tax, which has funded vital school sports and breakfast programmes," he said.
An update to the Government's Childhood Obesity Plan (Chapter 2) was published in June 2018, which includes regulation for calorie labelling, a restriction on price promotions for unhealthy foods and a ban on the sale of energy drinks to children.
Despite these initiatives funding for weight management services for children remains "urgently needed", says Dr Max Davie, officer for health promotion for the Royal College of Paediatrics and Child Health (RCPCH), saying that continued worsening of the obesity problem was "totally unacceptable".
How many calories in that?
In a bid to give everyone, including young people, the opportunity to make healthy choices, restaurants, cafes, pubs and takeaways could soon be displaying calorie information on their menus as the result of a Government consultation (closing 7 December 2018).
Shirley Cramer, chief executive for the Royal Society of Public Health (RSPH), says that research confirms that the public do look for and value calorie information for food. "We know that nutritional labelling provides an effective measure when helping individuals, parents and families to make healthier choices, and it is absolutely right that the Government has launched this consultation on calorie labelling in places serving food and drink outside of the home."
The consultation points out that the regular overconsumption of a relatively small number of calories leads to individuals becoming overweight or obese. "Research tells us that it is likely that eating out frequently, including eating takeaway meals, contributes to this gradual overconsumption of calories."
Children and snacking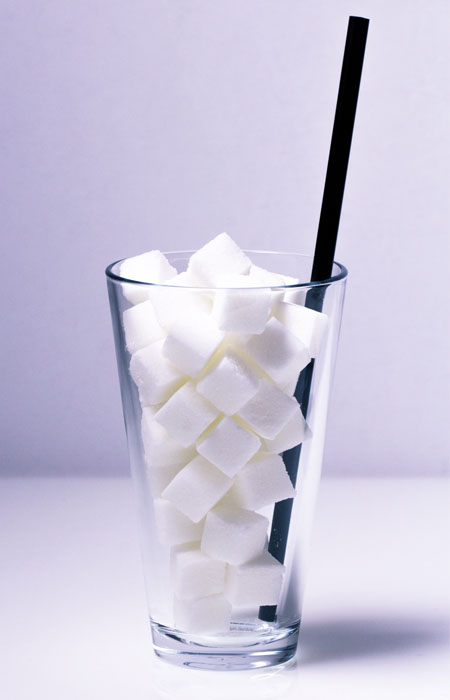 Recent attention has focused on the UK's growing snacking and takeaway culture, and the impact this may be having on childhood obesity.
Research suggests that more of England's 56,000 fast food shops have opened up around schools and are particularly prevalent in low income areas. And it looks like schoolchildren are making good use of them to supplement their daily diet.
A survey of over 4,500 secondary schoolchildren by the BNF found that 60 per cent of 11- to 16-year-olds buy foods such as chips or fried chicken from takeaways at lunchtime or after school at least once a week and nearly one-third (31 per cent) said they have an energy drink at least once a week. While their top snack choice was fruit, 20 per cent said healthy foods are "boring" and 36 per cent said they "don't like" them.
"With snacks, sugary drinks and takeaways readily available to many children on their way to and from school, we need to do all that we can to educate young people about eating well," commented Roy Ballam, the BNF's managing director.
Change4Life
Public Health England (PHE)'s Change4Life campaign offers a wide range of nutritional advice and activity ideas for families to lead a healthier lifestyle. The campaign's advice includes:
Get sugar smart – children have nearly three times more sugar than they should and half the sugar children have comes from snacks and sugary drinks
Serve me-sized meals – start with small servings and offer more if the child is still hungry
Eat well – help children to maintain a healthy weight and make healthy food choices themselves
Get going – Kids need to be active for 60 minutes every day
Have less screen time – to increase children's chances of being active.
Eustace De Sousa, national lead for children at PHE recommends the resource to families: "We owe it to current and future generations to act now. Everyone – from the food industry to local councils – should play their part, but families can also make positive changes with help from Change4Life."
The campaign runs two major new initiatives each year – the next in January 2019 – so watch this space.
Size matters campaign
Would you like to make your meal 'large' for 50p extra? Would you like to add in this super-sized bar of chocolate to your purchase? These familiar "upselling" techniques are often used by fast food outlets, restaurants and supermarkets, and usually for high calorie products with raised levels of fat, salt or sugar.
The RSPH has been campaigning for consumers to be made more aware of upselling – because it causes people to gain weight – by using #JustThisThanks. Young people are more likely to be exposed to upselling and could consume an extra 750 calories a week as a result, suggested a survey conducted by RSPH and Slimming World, with 18- to 24-year-olds experiencing upselling 166 times a year.
People who are upsold to will generally spend 17 per cent more and receive 55 per cent additional calories, it is claimed. For example, adding onion rings to a fast food meal of over 1,500 calories could add 340 calories, and upsizing to a 'large' popcorn at the cinema could add an enormous 500 calories.
Slimming World's Jenny Caven says: "The reality is that it all adds up – especially if you aren't aware that many of these extra calories do little to satisfy your appetite or fill you up."
What do young people think should be done?
The RSPH has also asked young people about the obesity crisis and how they would solve it, to create 'The Child's Obesity Strategy'. Food manufacturers and fast food outlets didn't get off lightly:
Some 49 per cent of young people blamed fast food takeaways as the companies or brands most at fault for childhood obesity
More than four in five (82 per cent) think food manufacturers are misleading when they provide fat, salt and sugar for single servings rather than for the entire product
Unhealthy food should be positioned away from the eye line of children to limit pester power (53 per cent)
The number of teaspoons of sugar a soft drink contains should be displayed on packaging (84 per cent).
"Children and young people who are obese are more likely to grow up to become adults who are obese, with increased risk of morbidity and a markedly lower life expectancy than someone of a healthy weight," said the report's authors.
What can pharmacy teams advise?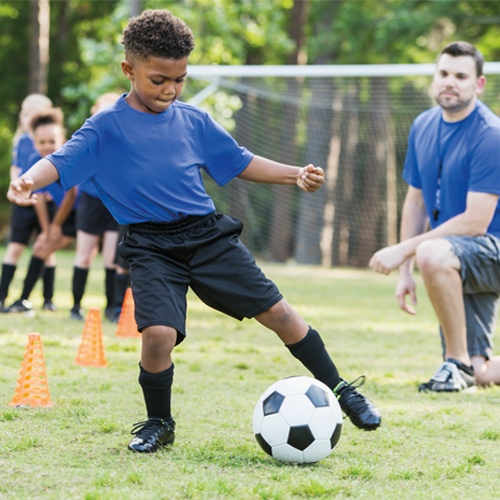 "Parents play a key role in helping their child maintain a healthy weight, as eating and lifestyle habits are established early in life," says Sarah. "There is no 'quick fix' for obesity, so advice to parents should focus on multiple aspects of diet and lifestyle. If the child has a medical condition, then parents should discuss any changes they are considering making with their child's GP first."
Sarah's advice to pass on to parents to help their child achieve and maintain a healthy weight is:
Set a good example for your child by eating well and being active yourself. It could be a good opportunity to involve the whole family and think about changing dietary behaviours or increasing physical activity levels
Limit the amount of foods and drinks high in fat, free sugars and/or calories that your child eats. These include sugar-sweetened beverages, chocolate and sweets, cakes and biscuits, crisps and fried foods
Encourage your child to be active for at least an hour every day. This doesn't have to be done all at once, but can be broken down into several shorter bursts of activity, if more achievable. And it's not just organised sport that counts – walking or cycling to school or playing in the playground or park are all great activities
Reduce the amount of screen time that your child has – this includes watching TV, playing computer games and using a smartphone or tablet. This can prevent long periods of being sedentary, either sitting down or lying around. Sleep is not included in this and is important for all children, as not getting the recommended amount of sleep has been suggested to increase the risk of becoming overweight.
UK food insecurity highest in the EU
It may be surprising to hear that the UK has the highest level of "food insecurity" in the European Union (EU), a 2017 report from the United Nation's International Children's Emergency Fund (UNICEF) found.
Being food secure means being sure of your ability to secure enough food of sufficient quality and quantity, to allow you to stay healthy and participate in society. There are varying degrees of severity: mild, moderate and severe.
UNICEF found that one in five children in the UK live with an adult who is moderately or severely food insecure; one in 10 live with a severely food insecure adult, and this food insecurity means children are more likely to face adverse health outcomes and developmental risks. Food hardship also contributes to health, behavioural and academic problems for children, it said.
One in five children is overweight or obese when they start school at age five years