Amish Patel has always been keen to seek out new income streams for his pharmacy, so when the opportunity to perform cosmetic procedures arose he didn't hesitate. Here he explains how he went from novice to award-winning medical aesthetics professional.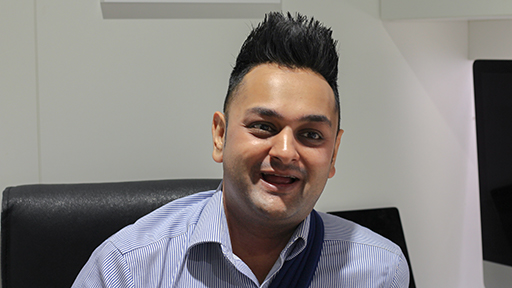 As the son of a pharmacy owner, Kent contractor Amish Patel has been immersed in the healthcare sector from a young age. After graduating from King's College London and completing his pre-reg training with Day Lewis, he returned to run Hodgson Pharmacy, his family's business.
Not content to simply keep things ticking over, Amish has always sought opportunities to innovate. "If I'm not being challenged, that is when I start getting a bit itchy," he says.
In recent years, this trait has seen Amish break into the field of medical aesthetics – an area he has been interested in since 2012. "It just struck me as an emerging market. People are living longer these days and everyone is wanting to look younger." However, back then there was no clear training path for pharmacists.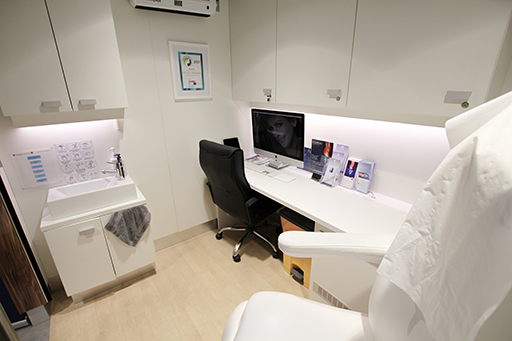 All that changed two years ago when Amish came across a company that trained pharmacists in Botox and filler procedures. He acted fast. "I think I did the training within a month of finding it." After doing due diligence, such as arranging insurance, Intrigue Cosmetic Clinic was born.
Independent prescribing was not available to pharmacists working in medical aesthetics when Amish started out, so he partnered with Earim Chaudry, a GP friend who specialises in skin conditions and facial aesthetics. While Amish can now act as independent prescriber for the treatments he provides, Earim is still involved in the clinic and sees his own patients.
A pharmacy refit five years ago included a high-spec consultation room, so little more was needed to equip the space for cosmetic procedures. "It is a clean, clinical space, as any pharmacy consultation room should be. It just so happened it was perfect for doing Botox as well," says Amish.
Stumbling blocks
Amish encountered a few stumbling blocks when starting out – perhaps unsurprisingly, given that this was largely uncharted territory for pharmacists. Finding an insurance company that would cover him proved challenging. One well-known firm told him they would not insure pharmacists because they thought it would upset the GPs who form their main customer base.
The next big hurdle was opening accounts with pharmacies that supply Botox and dermal fillers. "I think they were wondering, 'Are we supplying to another pharmacy as if we were wholesalers?'. That was a barrier I had to break down in their minds."
The challenges didn't stop there. Engaging those crucial first clients also proved trickier than he had anticipated.
"I genuinely thought that if I put up a few posters in the pharmacy, things would just take off overnight – and it wasn't the case at all." Ultimately, "it was all about things like social media, trying to get on the first page of Google".
Reaching out to local beauty salons has also helped boost Intrigue's bookings. The marketing push has taken a while but we're finally getting there, he says. "I have one lady who flies in from Scotland for her treatments after finding us on Instagram."
Injection with botulinum toxin, more commonly known as Botox, is his most popular procedure, says Amish. "That's mostly to do with anti-wrinkle injections in the forehead and upper face – but we also treat excessive sweating in the armpits."
Second in popularity are dermal fillers, in particular in the lips and cheeks. Other popular choices include non-surgical rhinoplasty, which Amish says is fast gaining popularity. He has also recently trained in PDO threads, described as the 'no knife facelift'. Intrigue also provides treatments for skin conditions such as hyperpigmentation, acne and rosacea.
A quick scan online suggests that Intrigue's rates are broadly in line with what you might find in some Harley Street clinics. "I didn't want to be at the bottom, let's put it that way. At the end of the day you're paying for a medical treatment, and there's a cost to all that.
"I basically tried to set the price the same as the local GPs. I'm a clinical professional who is equally trained, so there is no reason I shouldn't be able to charge the same price." While people do shop around – and there are definitely some who find it cheaper elsewhere – Amish says his price point hasn't deterred his target clients.
Great reviews
"I've generally had all 5-star reviews, which has been great. People say I took the time to explain things properly and clearly. The other thing is simply that the results have delivered. I've had people come to me from other clinics, who like my results better."
Intrigue's results won Amish the title of Practitioner of the Year in the Kent Health and Beauty Awards in 2017, beating off a number of medical practitioners including doctors and dentists who came up to congratulate him, "which was quite a nice achievement".
The squeeze on dispensing income has seen many pharmacists place greater emphasis on developing new services. In addition to allowing him to follow his professional interests, Amish sees his medical aesthetics work as part of this overall trend.
There is a clear overlap between this work and standard community pharmacy practice, he says. "It is bringing healthcare into aesthetics – my wider skillset is definitely relevant."
While he thinks there is room for other pharmacists to get involved in the field, he cautions it is not as simple as flu or travel vaccinations. "There is definitely a market there – it is just whether it is right for you and your skillset."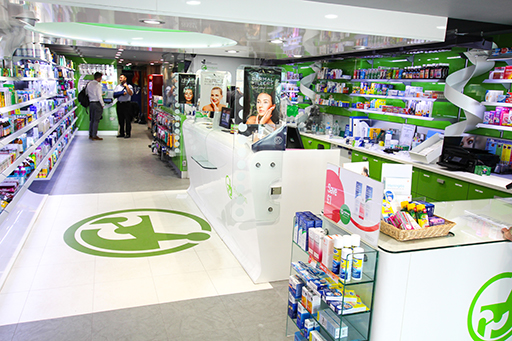 For one thing, aesthetic procedures demand more of pharmacists' fine motor skills than perhaps they are used to. "As pharmacists I don't think we're used to needles as such. OK, we do [flu] vaccines now, but injecting people's faces is a completely new skillset due to the precision that's required."
Psychological factors must also be taken into account, he says. "Why are patients seeking these treatments – is there any chance they have body dysmorphia or another mental illness that is triggering them [to want certain procedures]?"
So how does he assess these things? "It all comes down to a good consultation, I believe, and building rapport." Amish recalls one potential client in particular who set alarm bells ringing, and whom he felt morally obliged to advise to hold off on getting any more Botox injections for several months. "You could see an addiction going on – it was just going too far."
All this points to an entrepreneurial streak, so does Amish have any further plans to diversify his business? "Definitely. While I'll always run a clinic from the pharmacy, my long-term plan is to take a dedicated clinic premises."
Election success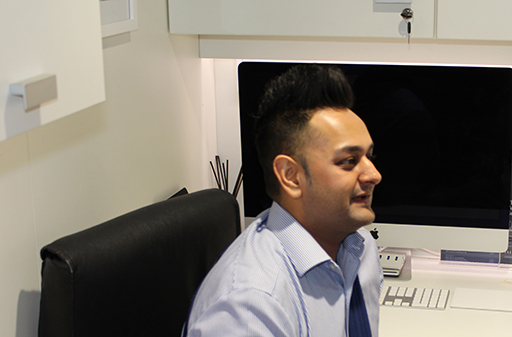 Amish stood in the recent NPA board elections, successfully campaigning to represent the South East region. It has been "enjoyable" but "definitely an eye opener", he says.
"There are things [at the NPA] that are not being done or need to be done better – and things that are being done fantastically but not actively promoted. There are services the NPA can provide to pharmacies that I didn't know existed."
He has set up WhatsApp groups for local pharmacists. "There's no point if I just give my view – I need to represent the views of other contractors."
Like many pharmacists, Amish sees funding as the biggest issue facing the sector. "The new contract is up in the air; no one really knows what's happening. I guess it is part of why I joined the NPA board – to try and influence wherever I can. For me, it is a case of 'whatever I can do, I will do' to make sure we stay afloat."
That includes looking for "whatever efficiencies we can" and getting wiser about promoting his pharmacy's offering. "We're focusing on how we can push OTC sales and our various services."
Does he think a shift in mindset is needed? "Personally, I think the Government needs a big shift in mindset regarding its views on pharmacy, or lack thereof – but, equally, pharmacists need a mindset change in order to help their GP colleagues and do more for the NHS". Crucially, they must be appropriately rewarded for this, he argues. "We can't keep doing certain things without proper remuneration. Enough is enough."
Medicines delivery by pharmacies is one example that springs to mind. "It hurts me to think that people may not be getting their medicines if they are not being delivered, but there is just not enough margin for us to keep on absorbing such costs.
"People talk about the 'Amazonisation' of pharmacy, but I really don't think that is our huge threat at the moment. I'm more worried about GP surgeries closing or combining – what is that going to do to local pharmacies?"