Macmillan Cancer Support is encouraging everyone to get involved on 28 September for the 'World's Biggest Coffee Morning'. For pharmacy staff, its time to get involved and help in the fight against cancer. Olivia Bicknell finds out more
There are 2.5 million people living with cancer in the UK. Over 750,000 of these people are of working age, but aren't able to remain in or return to their jobs, often because they don't have the necessary support to do so. And this statistic isn't decreasing; the number of people living with cancer in the UK is rising by 3.2 per cent every single year.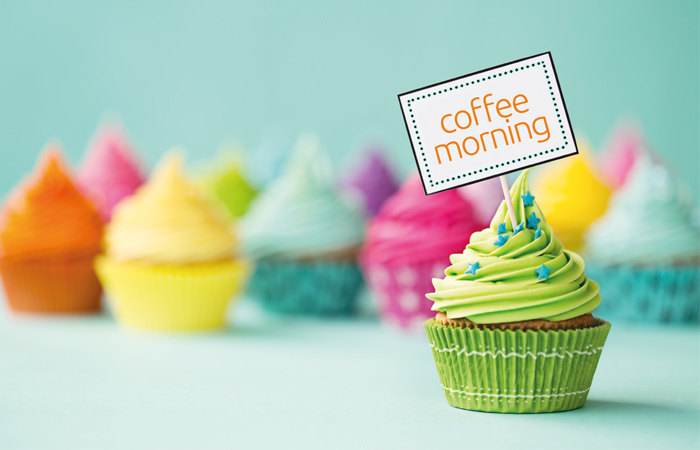 However, thanks to fundraising efforts and improvements with diagnosis and treatment, more people are also surviving cancer. In the last 40 years, the cancer survival rate has doubled from 24 per cent to 50 per cent.
Macmillan's 'World's Biggest Coffee Morning' is one way that everyone can get involved with the charity, from groups of friends and work colleagues, to pharmacy teams and whole communities. The coffee morning, and funds raised as a result, mean that the charity's range of vital cancer information and support services – including a free support line for patients, family, friends, colleagues and the worried well, and a community of over 7,700 healthcare professionals – can continue. Last year the charity raised over £27 million, setting an impressive benchmark, and with an increasing demand for services the target this year is even higher.
But the coffee morning doesn't just raise funds for the charity. Encouraging conversations about cancer is equally important and something that pharmacy teams can certainly take advantage of.
Get involved
It is easy for pharmacy teams to get involved – simply put a table in the corner of the pharmacy with cake, coffee and a donation bucket, and have staff on hand to talk to customers. Abby Solomon, fundraising marketing manager at Macmillan Cancer Support says: "By hosting a Coffee Morning in your pharmacy you can both raise vital funds for Macmillan and encourage conversations in your local community around cancer. It couldn't be easier to get involved, and every Coffee Morning changes lives."
Pharmacies can find specific information about how to help patients cope with emotions and maintaining a healthy lifestyle, as well as changes to appearance and relationships, on the Macmillan website. Reading through the material so that team members are prepared to talk sensitively, empathetically and confidently with anyone who wishes to discuss these issues with them can be incredibly important.
In addition, the Macmillan website has posters available to download and print for displays in the pharmacy, which have the potential to spark conversations, not only with customers who have cancer, but their family members and friends too.
A prime example
TM spoke to Shahean Khatun, branch manager at Well Pharmacy in Epping, Essex, to hear about the pharmacy's 2017 Macmillan Coffee Morning and how it connected the community and pharmacy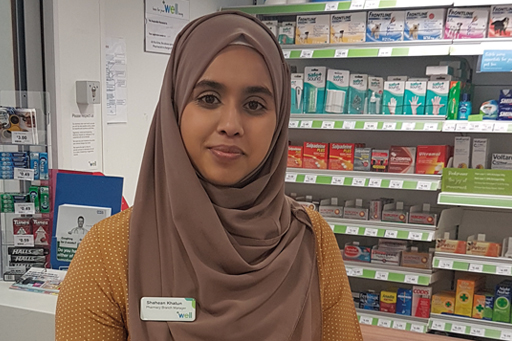 Shahean's coffee morning was certainly a team effort. Her team started preparing in advance, not only by baking lots of cakes, but by spreading the message around the health centre that the pharmacy is situated in, inviting everyone to come along and take part, as well as letting customers know that they could pop in if they were in the area.
On the day, the team set up a small table of cakes in the corner of the pharmacy and one of Shahean's colleagues took charge of replenishing supplies, talking to customers and encouraging donations. The team was able to raise around £160 and Shahean says that by the end "people were paying even more than the displayed prices for the cakes to show how much they care".
As well as raising funds for Macmillan, the coffee morning had wider benefits for the pharmacy, particularly when it came to building relationships with customers. Shahean outlined how her relatively new team had initially struggled to connect with the patients as they weren't familiar with them, but the coffee morning gave them the opportunity to "show our patients that we are a friendly, welcoming team" and allowed them to take an important step in creating strong relationships. Shahean says: "It bought pharmacy staff and patients together, putting a smile on both parties' faces as everyone was able to get involved, even in their busy day-to-day lives."
Getting involved in charity fundraising events is also important as a way to support customers who are affected by cancer and bring the community closer together. Shahean noted how "cancer is a matter that effects many people across the board, but holding events like the Macmillan Coffee Morning has put a positive spin on something tragic, as well as helping fundraise at the same time".