Stopping smoking is the single most important thing a smoker can do to improve their health, and with the help of the upcoming Stoptober campaign, pharmacies can offer support and encouragement to customers
Although small in size, cigarettes have a potent effect on many lives, costing the NHS an estimated £2.6 billion in 2015 to treat smoking-related conditions. But despite the estimated £12.9 billion burden on the English economy, public funding for stop smoking services has been reducing year-on-year since 2016.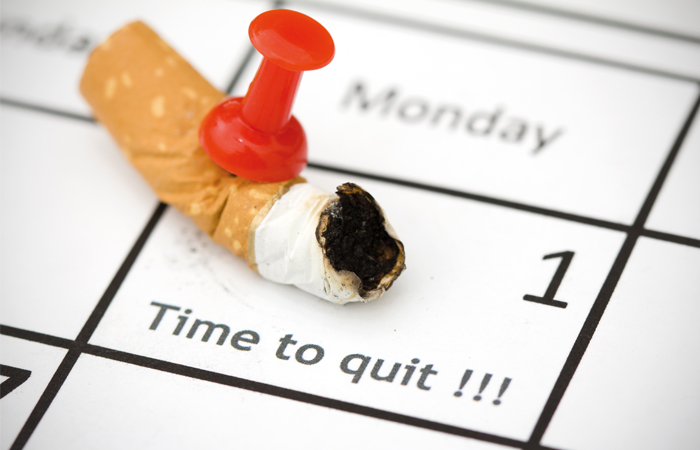 Pharmacy has long been a place of support and encouragement for smokers who are looking to cut down or quit their unhealthy habit, and Stoptober offers the perfect opportunity to engage smokers.
The Stoptober 28-day challenge
Launched in 2012 by Public Health England (PHE), national stop smoking movement Stoptober has been fundamental in paving the way to an anti-smoking culture in England. Rather than focusing on the dangers of smoking, Stoptober created a positive mass-quitting trigger by providing a nationally supportive environment with a challenge to stop smoking for 28 days, which makes quitters five times more likely to stay smoke free. As of 2016, Stoptober is positioned within PHE's One You campaign, which looks at how people can address poor lifestyle habits such as smoking, inactivity and poor diet.
Farah Ali, general manager at Perrigo's centre of excellence, Warman-Freed pharmacy, sums up the importance of the campaign as: "Stoptober is a time when smokers are more aware of the need to quit, so it is an important time for pharmacies to get involved to promote the health benefits of quitting smoking. It is even more important to ensure the pharmacy team's knowledge on NRT products and the benefits of stopping smoking is refreshed regularly as this will help the team to be confident when they have conversations about the stopping smoking journey."
'Quit'e the success
Stoptober has been a great success in helping the many smokers who want to quit, do so, inspiring 1.5 million quit attempts in its first four years alone and, according to a UCL study, quit success rates in England in the first six months of 2017 were higher than the average rate during the preceding decade. A National Center for Biotechnology Information (NCBI) study – How effective and cost-effective was the national mass media smoking cessation campaign 'Stoptober'? – concluded that a positive campaign like Stoptober "can yield substantial behaviour change and public health impact".
The study focused on the psychology of building campaign momentum as a popular, national event, and a 28-day challenge that breaks down the process into manageable stages, replacing the perception of smoking cessation as a daunting life-long transition.
Robert West, professor of health psychology and director of Tobacco Studies at UCL (and ex-smoker) remarked that: "Quitting needn't be the painful journey it used to be and the support you'll get from Stoptober will increase your chances of succeeding."
Quit together
Smokers are encouraged to give up with friends, family and colleagues, get online support from the stop smoking initiatives available, and use local stop smoking services and pharmacies to dramatically improve their chances of giving up for good. As well as helping to locate local stop smoking services, Stoptober provides free support and motivation direct to mobiles, laptops and tablets via the Stoptober app, as well as daily email support. It also encourages people to join the Facebook chatbot and NHS Smokefree Facebook page to share stories and craving-busting tips and boost motivation when cravings kick in.
PHE has announced a new digital resource this year to signpost customers to so that they can assess their smoking habits and access a personalised quit plan in three easy steps.
Reasons to stop
It's never too late to give up and there are immediate benefits from the day someone quits:
Younger looking skin
More energy
Improved circulation
A stronger immune system
Freedom from addiction
Easier breathing
Increased fertility
More spending money.
Challenges ahead...
Government funding for Stoptober and stop smoking services is decreasing. In 2016, there was an 87 per cent drop on 2015's media funding, and the study Feeling the heat: the decline of stop smoking services in England stated that, in 2017, "budgets for smoking cessation medications were cut in 34 per cent of local authorities". The public health budget is set to be cut by almost 10 per cent in England between 2015-2020, and stop smoking services are not a "prescribed function" which local authorities are mandated to deliver on, leaving them particularly vulnerable to cuts.
In light of recent tobacco control policy developments, in June this year, the Proprietary Association of Great Britain (PAGB) held a meeting to discuss the importance of evidence-based smoking cessation services, and to agree a set of recommendations for action to be taken to ensure that the progress made in recent years to reduce smoking prevalence is not lost. One of the recommendations set out by PAGB is that the Department of Health and Social Care (DHSC) "should ensure sufficient funding for smoking cessation" to ensure that "all smokers have access to the support they need to quit".
PAGB also addressed how smoking rates continue to be persistently high amongst low socioeconomic status groups, people with mental health conditions, and within ethnic minorities, particularly due to language barriers. Both the updated 2018 NICE guidance – Towards a smoke-free generation – and the DHSC's Tobacco Control Delivery Plan 2017-2022 call for the delivery of targeted services to address this disparity. A further recommendation from PAGB is that "local tobacco control strategies should therefore include population-stratified outreach, identifying demographic cohorts with high smoking rates and tailoring approaches to engage them in smoking cessation support".
The NICE guideline also specifies the need to target vulnerable groups: "[The aim is to] ensure that everyone who smokes is advised and encouraged to stop and given the support they need. It emphasises the importance of targeting vulnerable groups who find smoking cessation hard or who smoke a lot."
Top tips to beat cravings
These top tips can be passed onto customers who are trying to quit for good:
Don't be deterred by previous attempts: instead think how you will succeed this time. Past attempts should be viewed as practice...what can you do differently this time? What triggered you to start again in previous attempts?
Set a quit date – and work on your plan of action for upcoming challenging situations like social events
Change your smoking habits and avoid triggers: identify when you crave cigarettes the most, and work on a strategy for coping with the urge when it arises. Distraction is one method, or reading information such as health risk statistics to remind you why it's good to quit
Get moving: studies have shown that even small amounts of exercise/stretching may help the brain produce anti-craving chemicals
Don't envy smokers: think of the damage they are doing
Alternatives for stress busting: if a cigarette is your usual response to stressful situations, learn some alternative calming techniques such as deep breathing, stretches, yoga, visualisation, mindfulness/meditation or listening to music you love
Contact a friend or support group: reach out to a loved one, or share your craving on many of the online support groups and social media
Remind yourself of the benefits: there may be benefits you already feel. Focus on them, or think of how you are helping your body to be healthy, more energetic and of how much money you are saving!
...And how you can help!
You can help: make Stoptober a community event in your pharmacy, improving health outcomes and taking pressure off the NHS, while increasing revenue and building customer relationships for the future.
Farah Ali emphasises the role of pharmacy in stopping smoking, and what can be done to increase awareness of the expertise and products available: "Pharmacy teams can also utilise promotional materials available from manufacturers, NHS England and approved websites to create a visual display zone in the pharmacy, which can help to start conversations and link in with the external Stoptober activities." Farah also suggests that: "Pharmacists can get involved with Stoptober by holding promotional pricing across some or all of the NRT range."
The Stoptober website supports campaigns through an array of printed and digital resources to advertise around the pharmacy (posters, information wheel, leaflets and dispenser, window vinyls and shelf wobbers), which are available to order or to download for printing.
If you need ideas on how to run an in-store and media campaign, from branding advice, in-store displays for best effect and to how to get things going on Twitter and Facebook, the website also provides 12 handy "how-to" guides.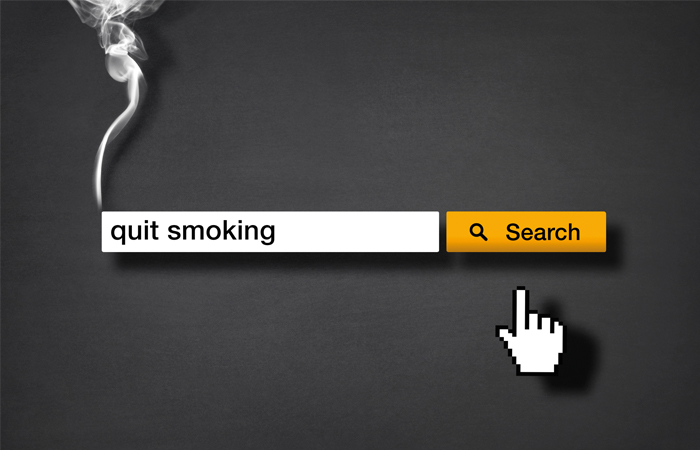 Supporting customers through NRT
Rather than highlighting the dangers of smoking, Stoptober has a strong focus on drawing attention to treatments available to help beat nicotine cravings. There is a vast range of over-the-counter medicines available, and, despite the prevalence of e-cigarettes in recent years, the nicotine replacement therapies (NRT) market has experienced continued demand, and innovative, safe products are regularly launched.
Customers can choose from gums, patches, tablets, oral strips, lozenges, nasal and mouth sprays and inhalators (which look like plastic cigarettes – particularly useful for those who miss the physical action of smoking, or are at a loss as to what to do with their hands!). They are available in varying strengths to match the extent of the smoker's individual strength of habit and preference.
Words of encouragement
Remind patients that giving up is possibly the best thing they will ever do for their health now, and in the future
One day at a time: acknowledge how addictive nicotine is, and how quitting is best viewed as a day-at-a-time process rather than a daunting life-long commitment
Be ready to advise on common withdrawal symptoms (weight gain, increased appetite, stress, relapse, headache), and suggest strategies to cope with these when they arise, or OTC products that may help
Stress how the health benefits of quitting smoking far exceed the risks of the average weight gain
Are they prepared for social pressure to light up again? Social situations may be best avoided, but if that's not possible, the customer could rehearse a polite "No thank you,
I don't smoke"
Customers may find it useful to remember the Five D's to keep on track in moments of temptation: Delay (even for a short while); Drink water; Deep breathing; Do something different; and, Discuss the craving with another person.
Useful links
Research shows that smokers who use licensed nicotine replacement therapy and receive specialist stop smoking support are four times more likely to quit smoking for good