Extensive medical progress has been made in the fight against AIDS, but as World AIDS Day approaches its 30th anniversary this December, it's the stigma of the disease that remains a challenge
An estimated 36.7 million people in the world live with HIV, of which 103,000 live in the UK. Vast improvements in earlier diagnosis and access to treatment means people living with HIV can now have the same life expectancy as the rest of the population and won't pass the virus on – a far cry from the reality during the beginning of the pandemic in the 1980s. But despite these medical advancements, the stigma surrounding HIV and AIDS is still a reality and there is a long way to go to eradicate it. As such, the National AIDS Trust (NAT) is encouraging people to #RockTheRibbon this World AIDS Day (1 December) to raise awareness of the virus, help end the stigma and, ultimately, improve sufferers' quality of life.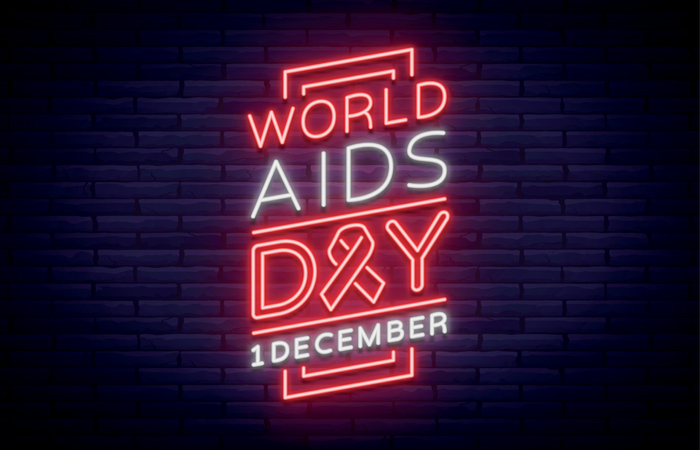 Challenging the stigma
Somewhat unbelievably, one in 10 people living with HIV has experienced verbal harassment related to their HIV, according to NAT. This can cause emotional backlash for sufferers, and worryingly, 18 per cent of HIV sufferers surveyed had experienced suicidal thoughts in the last year. These figures highlight the impact of HIV on mental health and wellbeing, and the pressing need to do something about it.
Greater awareness of the disease within the general population can help combat this stigma, and wearing the red ribbon is one way to show support and raise awareness. The #RockTheRibbon campaign has caught the attention of high profile politicians including prime minister Theresa May: "On this 30th World AIDS Day I am proud to wear the red ribbon in support of everyone living with HIV," she said, speaking to NAT. "Stigma leads to social isolation, lowers self-esteem and damages mental health. No one should have to face it. And we all have our part to play in stamping it out."
Undetectable = untransmittable
Antiretroviral therapy (AVT) means that 78 per cent of people who are receiving treatment have undetectable levels of HIV, meaning it is untransmittable and cannot be passed on. This is seen by many as a momentous step for people living with the virus, especially as in 2012 NAT succeeded in making AVT available for all – following a seven-year campaign lobbying the Government – and now anyone living in England can access HIV treatment free of charge.
Speaking to Public Health England (PHE) in 2016, one sufferer acknowledged the progress HIV treatment has made. "When I was first diagnosed in the mid-90s, life was very different. Treatment was awful, with around 20 tablets a day at high strengths. Time has changed and so have treatments."
Indeed, effective, simpler treatment regimens now allow HIV sufferers to lead normal lives, and yet this isn't widely known. This lack of education and understanding of the condition only exacerbates the stigma. In fact, in a 2014 survey, only 45 per cent of people could correctly identify all the ways HIV is and is not transmitted, with 16 per cent incorrectly believing that the virus can be transferred by kissing.
Getting involved
Kat Smithson, policy and campaigns manager at NAT, encourages pharmacies to get involved in the World AIDS Day campaign. She explains that because "pharmacies are at the front line, they are able to raise awareness from a healthcare professional standpoint, whilst creating a safe space for HIV sufferers".
Displaying World AIDS Day materials can spark conversations with customers, which is key to starting to challenge the stigma and change opinions. It also has the potential to help with prevention by bringing HIV to customers' attention and encouraging safe sex. As it's potentially a difficult topic for some customers to discuss, having these materials available to take away and read in their own time continues the narrative and ensures customers have all the information they need.
Kat suggests: "Displaying the red ribbons is a great way of showing solidarity and showing support." The colour red was chosen to represent love, activism and remembrance and the red ribbon has become a universal symbol for HIV. #RocktheRibbon aims to spread support as far as possible. Click here to download and print campaign posters and order 100 free red ribbons.
The international stage
While #RocktheRibbon is one of the main focuses in the UK this World AIDS Day, the United Nations body UNAIDS is promoting the theme 'Know Your Status' around the world. Three-quarters of people living with HIV know the status of their virus, but UNAIDS want to reach the people who are unaware they have HIV. And the way to do this? HIV testing.
The only way for people to know their HIV status is to get tested, however stigma and discrimination can deter people from taking an HIV test, with many patients only getting tested well after becoming ill. But catching the virus early is essential to ensure people living with HIV can lead healthy and productive lives, so raising awareness of the different types of testing (see box below) and breaking down barriers to these is crucial.
UNAIDS' ultimate goal is to achieve the global 90/90/90 targets set up in 2013. This ambitious target aims that by 2020: 90 per cent of all people living with HIV will know their status, 90 per cent diagnosed with HIV will receive antiretroviral therapy and 90 per cent of those receiving antiretroviral therapy will have viral suppression, meaning they have undetectable and therefore untransmittable levels of HIV.
Getting tested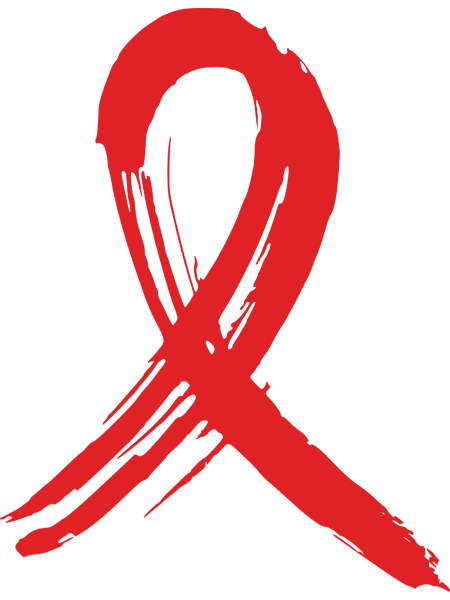 Pharmacies can stock home testing kits for HIV, which offer customers an accurate, convenient and discreet way of testing for HIV without having to visit their GP or local sexual health clinic. This involves taking a small blood sample, which is posted to a laboratory for analysis, and results are usually returned within three to five days of receiving the sample.
Some organisations offer free HIV self-test kits, which can show results in as little as 15 minutes. The Terrence Higgins Trust offers this service to those who don't know their HIV status, or whose last test was negative. Customers can find out if they are eligible, and order their free test kit here: test.tht.org.uk.
If for any reason a home test kit isn't suitable, pharmacy staff can signpost customers towards alternative testing facilities:
Sexual health or genitourinary medicine (GUM) clinics
Some GP surgeries
Some contraception and young people's clinics
Local drug dependency services
Clinics run by charities like the Terrence Higgins Trust.
It might be useful to find out which services are available in your area and keep their contact details to hand.
If anyone thinks they've been exposed to HIV in the last 72 hours, they should be referred to a local GUM clinic immediately.
18 per cent of HIV sufferers surveyed had experienced suicidal thoughts in the last year