The menopause: stay up to date
Retail & merchandising
The menopause: stay up to date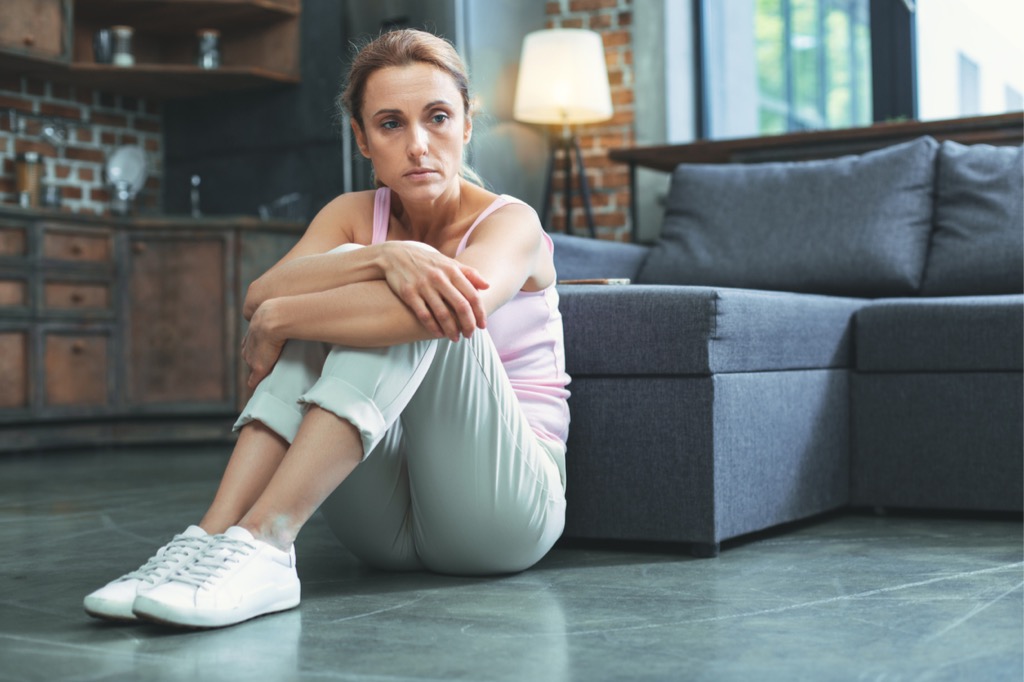 A report for World Menopause Day found that more than 90 per cent of women had no idea how long menopausal symptoms can last and three-quarters were not aware they affect women in their forties, fifties, sixties and beyond.
Yet, 60 per cent of women experience symptoms that cause behaviour change, says research for Nuffield Health: almost half of menopausal women say they feel depressed, and a third report feelings of anxiety. But shockingly, two-thirds say there is a general lack of support and understanding, especially in the workplace.
"A lot of work is being done about handling menopause in the workplace," says consultant gynaecologist Joan Pitkin, menopause expert and trustee of the British Menopause Society. "However, women admit they are reluctant to discuss symptoms with their manager, especially if young and male." Hot flushes affect 70 per cent of menopausal women for a year. Of those, 29 per cent are severely affected and 30 per cent suffer for five years and 5 to 10 per cent for 10 to 15 years.
Glenmark Pharmaceuticals surveyed more than 2,000 women for its World Menopause Day report and discovered that 20 per cent were too embarrassed to discuss symptoms with their GP and 31 per cent wouldn't speak to their pharmacist.
"Pharmacists are very well qualified to help with sweats and flushes, bladder and vaginal symptoms," says Ms Pitkin. "For all discussions about menopause, take women to your consulting room as you never know where the conversation may lead. Women who need advice on psychological symptoms may need to be referred to their GP."
Lila Thakerar, pharmacist at Shaftesbury Pharmacy in Harrow and contributor to The Menopause Exchange newsletter, agrees that pharmacists can help with treating almost all menopausal symptoms. "Always be discreet and confidential and take women to a private area of the pharmacy," she says.
Read all about it
The best way to anticipate the questions and advice your female customers may ask is to find out what they are reading and asking about the menopause. "The most common topics discussed tend to be about night sweats and hot flushes, bladder and vaginal symptoms and psychological symptoms," says Ms Pitkin. "Women used to ask a lot about gaining weight with HRT (hormone replacement therapyand the risk of cancer, but that's much less commonly asked now. They may want to ask about thrombosis risk and HRT, though. Recent studies have shown that taking HRT from menopause onset gives considerable protection from heart disease and there are lots of articles about this. Other common threads include women struggling at work with menopause symptoms, how to have a 'natural' menopause, whether diet changes can help and relaxation therapies."
Saga's Menopause Hub (saga.co.uk) focuses on how to thrive during menopause. Topics include alternatives to HRT, pros and cons of soy, diet for the menopause, mood swings, the safety of HRT and sexual health. On Mumsnet's menopause forum (mumsnet.com), women are chatting about anxiety and why it happens after menopause, managing night sweats, HRT advice and side effects, the peri-menopause and mood swings.
Menopause Support (menopausesupport.co.uk) has articles about mental health, why GPs aren't telling women about HRT, how to get the most from your GP appointment and things your GP should know about the menopause, while the Menopause Matters forum (menopausematters.co.uk) features lively discussions about coping with hot flushes, insomnia, vaginal dryness, anxiety and questions about HRT side effects and what to do about them, as well as changing to a different type of HRT.
Prima magazine has published a number of articles, including one about "surprising" menopause symptoms, which confirms women's lack of knowledge about the many symptoms. These include dry skin and hair, vaginal dryness, memory loss, acne, anxiety and an overactive bladder.
Prima and Woman have both featured celebrities talking about their experiences of peri-menopause (Gwyneth Paltrow) and menopause (Andrea McLean, Ruth Langsford, Lorraine Kelly). High-profile women talking openly has helped to raise awareness of symptoms and may help women become more comfortable asking for advice and treatment.
There are many articles about the role of diet in helping or worsening symptoms. A recent study found that a diet high in fruit and vegetables can help reduce symptoms. Alternatives to HRT is a popular theme, too. Several publications have printed articles on acupuncture following a recent study in the BMJ.
Sexual problems, especially vaginal dryness, have been talked about in Prima and Good Housekeeping. Women are still reluctant to confide in health professionals or even friends.
Skin changes and how to deal with them are covered in many magazines, including Good Housekeeping. Increased dryness is one of the prime concerns women want advice about. Red magazine recently ran a feature on night sweats, which included practical tips on how to cope with them.
Last Month, the Daily Mail highlighted Holland & Barrett's 'Me.No.Pause' campaign, which is supported by the mayor of London, Sadiq Khan, and Loose Women panellist Andrea McLean. It features five women talking honestly about their experiences of menopause, and offers positive and practical self-help tips to try.
Bladder symptoms
Bladder problems are common during menopause and women now accept these need to be addressed. "I've noticed women are talking more openly," says Ms Thakerar. "Even if they do see their GP, they are invariably signposted to their pharmacy. But because there is so much choice, women may initially need some advice on making the right choice."
Recurrent UTIs are common during menopause and affect 36 per cent of women. Often a contributing factor is lack of oestrogen. "About 50 per cent of women in their fifties and sixties suffer with stress incontinence and 60 per cent with urge incontinence by their late sixties," says Ms Pitkin. "NICE guidelines say women with these symptoms should be prescribed local oestrogen as well as cystitis medication."
Bladder weakness can be a sensitive topic to discuss in pharmacy – not just for customers, but for staff, too. "It is important that pharmacy teams are confident in their knowledge of the condition and can speak to customers with empathy," says Donna Wilson, training and brand manager for TENA. "The urine-leakage category is an important one for pharmacy and is showing growth. However, pharmacy teams must ensure they keep up with product developments and are able to explain the benefits and features to customers."
Vaginal dryness
"Recent studies show 45 to 60 per cent of menopausal women experience vaginal dryness or soreness and half have moderate to severe symptoms," says Ms Pitkin. "Even 25 per cent of those on HRT still experience dryness, usually because they're on a low dose."
"In the past year there has been more conversation about the menopause and women's understanding that dryness will affect sex," says Eleanor Gardner, medical sales manager at The Yes Yes Company. "Many women will go to their GP about symptoms such as hot flushes, but they may not discuss vaginal health unless their GP brings it up. Pharmacists can help by either handing out leaflets to women, or if they come in for an HRT prescription, they could tell them they offer a confidential service where they can talk about menopause symptoms and what can be done to help them. Pharmacists can advise on lubricants and vaginal moisturisers."
Mood changes
Menopause can cause low mood, anxiety and mood swings as the body adjusts to declining levels of oestrogen and progesterone. Lack of sleep due to night sweats and hot flushes can exacerbate this. "Woman are recognising low mood and anxiety as possible menopause symptoms now and, if hormone-related, then HRT can help," says Ms Pitkin. "However, it's important to find out if there are other causes. At this time of life, family, money and health worries are common. For true depression, HRT is not the answer."
Cognitive behavioural therapy is helpful for treating low mood due to menopause and is recommended by NICE.
Insomnia
This is perhaps one of the less expected symptoms of menopause. "Insomnia is common due to night sweats and hot flushes, but lack of oestrogen also interrupts your sleep pattern and many women are affected by this change," says Ms Pitkin. "If your customer complains of not sleeping and feeling tired, you could discreetly ask about other symptoms to find out if it might be menopause related." HRT can help with insomnia for many women, but helpful alternatives include meditation, developing a healthier bedtime routine and herbal sleep aids.
Latest advice on HRT
After concerns were raised about the safety of HRT in 2002, the number of women taking it dropped by 66 per cent. However, there are signs that confidence is beginning to return. NICE guidance in 2015 endorsed the use of HRT for hot flushes and night sweats, low mood, low libido and vaginal dryness.
"The NICE guidelines have helped generate more positive feedback about HRT and women are becoming more receptive to taking it, thanks to positive media stories," says Ms Pitkin. "If women are concerned, steer them towards NICE guidelines. If they are concerned about side effects, reassure them that there are so many forms of HRT that it's possible to find a suitable one for almost every woman."
Studies show that starting HRT at the time of the menopause (and before age 60) does not increase the risk of heart disease. Oestrogen-only HRT does not increase the risk of breast cancer.
The advice is for HRT to be prescribed only for as long as necessary (typically five years) at the lowest effective dose. Women should be reviewed by their GP at least once a year. Women over 45 no longer need to have a test to confirm they are menopausal before being prescribed HRT.
"I've seen prescriptions for HRT slowly increase over that past few years," says Ms Thakerar. "There is far less negative press about it these days and so women are more willing to consider it. We don't often get asked about HRT safety these days."
Sponsored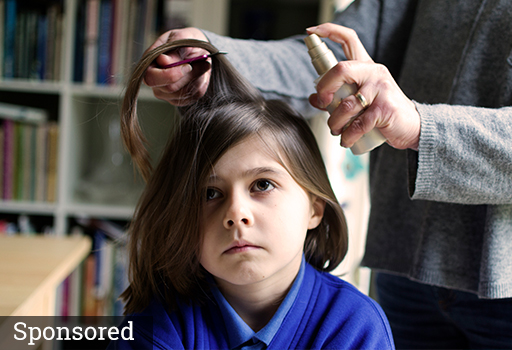 Despite them being so common, many people still don't know how to get rid of head lice. This training will arm you with the facts so that you can help customers choose the best treatments and answer their questions with confidence.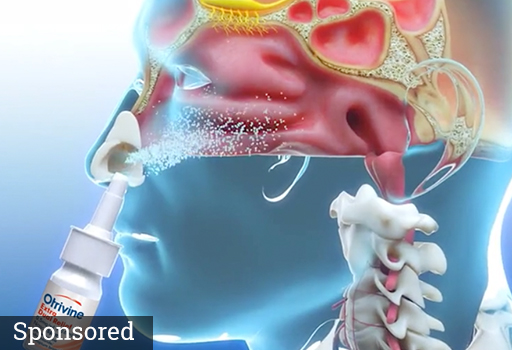 Understand the differences between topical medication for nasal symptoms of the common cold, and topical medication for ongoing nasal problems
Record my learning outcomes
Retail & merchandising
Inspiring stories related to health, fitness and the pursuit of wellbeing
More Like This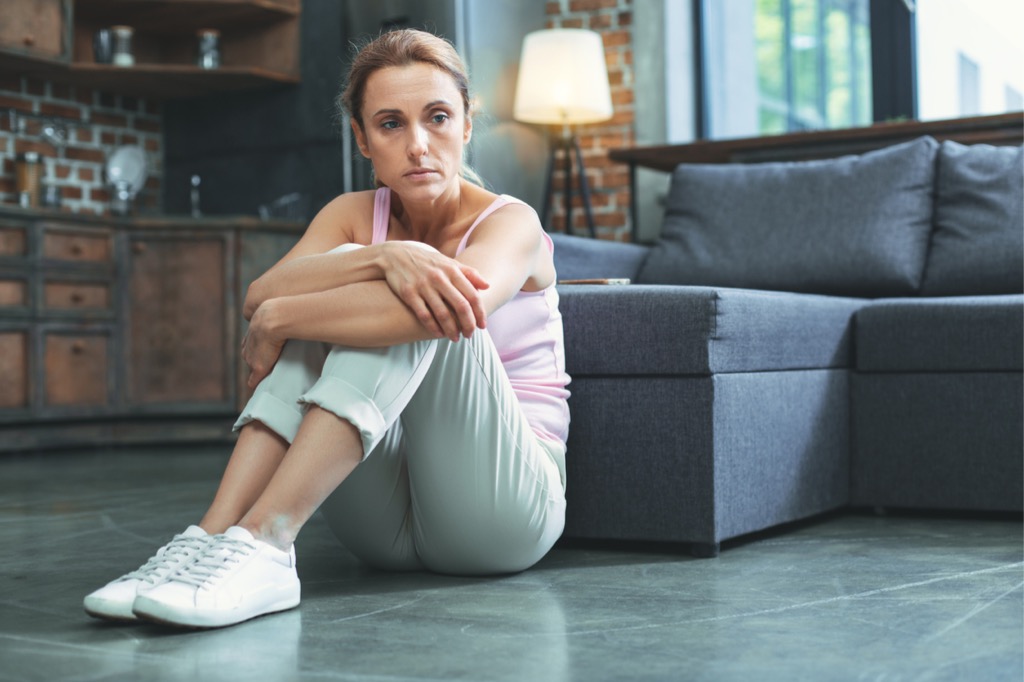 The menopause: stay up to date
Keep up to date with the questions 13 million UK women are asking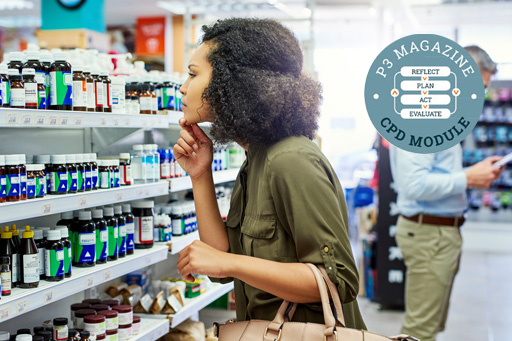 Visual merchandising – a silent sales tool
Visual merchandising has the potential to positively and negatively affect sales. How much time and energy do you dedicate to making your pharmacy aesthetically appealing to your audience?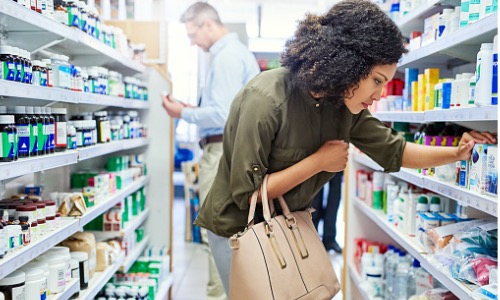 Catching up on missed sales
To a consumer it's just a nuisance. To a retailer, unmet demand is lost business