Site
The Merumaya difference
After 27 successful years working for some of the biggest names in beauty, Maleka Dattu risked it all to create Merumaya, her very own skincare brand. She tells Lesley Neil about her journey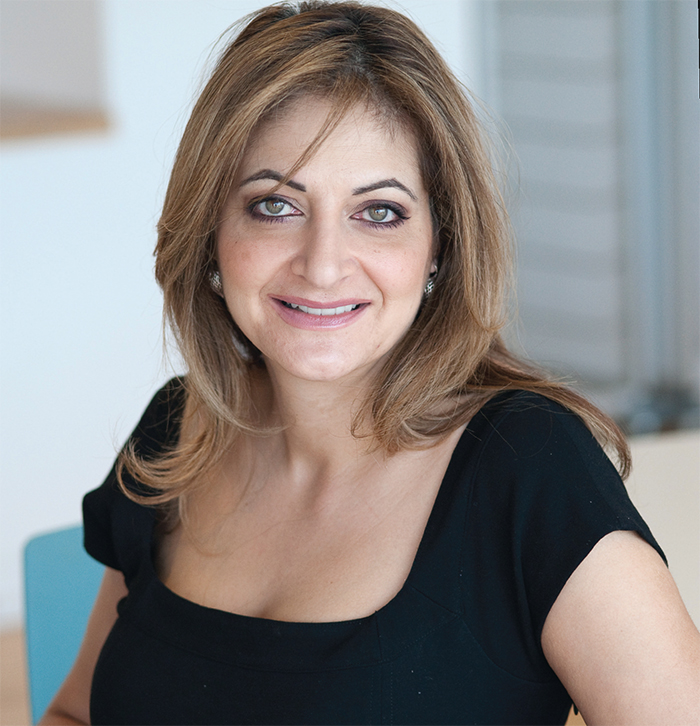 Why did you decide to leave the security of working for companies such as Estée Lauder, Clinique and Lancôme to launch your own venture?
I could not allow myself to get to my "rocking-chair" years and not have fulfilled my dream to have my own business. The fear of having that as a regret was greater than the fear of failure. I desperately wanted to create an exceptionally high performance, evidence-based skincare brand that was accessibly priced for a wide audience.
I wanted to prove that the old saying "You only get what you pay for" simply is not true. I wanted to create a brand where decisions are made with integrity, where the customer and results are up front and centre in that process, and where we message positively about youthful ageing rather than anti-ageing – that's where our brand hashtag #beautyhasnoage comes from.
When you first set out to create Merumaya, what was your vision for the brand?
I wanted Merumaya Integrative Effective Skincare to be the next British beauty brand of note, one that would gain a global following and would pave the way for a new way of doing, seeing, communicating and sharing.
How did you come up with the name Merumaya?
My Dad, who worked in the control tower at Heathrow airport, had a hankering to have his own business but never did. I wanted to make a small part of his dream come true and Merumaya is what he would have named his business. Every two letters are the first two of his family unit's names: ME=Father, RU=Mother, MA=Me, YA=Sister and now my little girl.
My mother said that people would find it too difficult, but I think Brits are pretty international. It is a made up name, so I really don't care how anyone pronounces it. I just hope that they will keep on saying it – to all their friends!
What was involved in getting the products exactly as you wanted them?
Two years of research, retaining the services of some of the most genius and globally awarded cosmetic professors in the world. Examining closely the data from the clinical trials of every single active ingredient in the products and having the professors check the protocols of those trials to ensure they are unquestionable. Tons of trial and error on making the formulas. Driving everyone nuts because I am pretty uncompromising on quality, results, and the sensory elements.
Negotiating really hard with suppliers to give me the best pricing so that I did not have to raise retail prices when I had gone overboard on using so many active ingredients in the same high concentrations they were clinically tested at. And countless sleepless nights. I had also had my first baby (after five miscarriages) via a natural pregnancy at the age of 48 and she was 10 weeks premature. I used to work into the small hours while she slept. I could go on and on…
It's been a massively challenging, emotional and yet humbling experience, where I have learned huge amounts, made mistakes, discovered the joy of unexpected kindness and generosity and also the deep sadness of discovering that not everyone you thought you could count on will be there for you.
What are the main difficulties you've encountered along the way, and how have you overcome these?
The main difficulties are getting listed with retailers and negotiating margins that are feasible. Then driving enough density, without sales staff in every single store. Communicating your brand to your target audience without massive funding is another challenge.
Since the recession, most magazines have fewer beauty pages, and there are bloggers and vloggers who will only review products for a fee. We want all of our customers to know that when they read a Merumaya product review, they can completely trust the integrity of it. To achieve that, we do not pay for product reviews.
The brand is made in Britain. Why is this important to you?
I am a London girl and I want my money to go back into our own economy, where it helps to at least retain jobs for Brits. I hope one day we will be big enough to be creating more jobs for more Brits. It's as simple as that and I hope that Karma will come back and favour me with success.
Who is your target customer?
We're aimed at everyone who wants to address skin ageing. Those who want honest, excellent performance and don't want it to be over-priced, who want to age youthfully and know that confidence and happiness is as big a part of that as youthful looks. Our customers are also those who want to support a brand that's made in Britain and who want to be part of the brand and help shape it by participating with their views and opinions.
Although age is not the best barometer of our customers, they range from teens to eighties, with the core being 25 to 55.
How many products are in the range, and are there any new ones in the pipeline at the moment?
We are at 18 products with another 11 in various stages of development.
Do you ever worry that Merumaya might not succeed in the busy beauty marketplace? If so, what keeps you going?
Of course! I have what I call night terrors when I wake and cannot get back to sleep for worrying, so I just get up and do some work. What keeps me going is the knowledge that the products I have created are honestly the very best you can get and that the customers who use them, as well as bloggers and press, write amazing reviews.
What's your ambition for the brand now?
Same as before, but much quicker please!
Which Merumaya products are your favourites and why?
Iconic Youth Serum is the heartbeat of the brand and really is the integrative concept in a pot. You see and feel a difference from the very first use and it just keeps getting better.
Melting Cleansing Balm because I am so proud of how we have taken that successful category and redefined it, capturing the attention and love of so many customers and beauty industry experts.
Intensely Youthful Eye Cream performs instantly and long-term. You can really see and feel the difference it makes. Many beauty directors of big magazines are fans of this.
Mud Marvels Mask also took a successful category and made it better. It's effective, does not leave the skin stripped and is easy to remove. And the price? It's about 40 per cent of the market leader.
Everything Everywhere Beauty Oil because of the blend which includes the unique-to-us kahai oil and because it dispels the myth than you need a different oil for face, body, hair, cuticles, etc.
Youth Preservation Moisturiser SPF 15 lives in the shadow of Iconic Youth Serum, but it's an incredible moisturiser. I call it our "power of three" – three weights of hyaluronic acid, three different antioxidants, and three different sun filters for UVA/UVB protection.
Skin Brightening Exfoliating Peel again because it has challenged the norm. We have combined two technologies – acids and enzymes – for powerful exfoliation, yet it is incredibly gentle on the skin. People cannot believe the results without the "ouch!"
We've created powerful, performing products that can be used by blemish-prone skins because I have found ingredients that address ageing and spots at the same time. Equally, they can be used by people with sensitive skin because they are loaded with anti-inflammatories so that they are amazingly soothing.
Guiding principles
Merumaya's pillar principles guide the creation of every product, says Maleka:
Prevent & Perfect – signs of skin ageing. Our integrative concept is about youthful ageing rather than anti-ageing
Performance – we use evidence-based, clinically tested, active ingredients, in effective concentrations. Even sensitive and blemish-prone skins benefit
Pleasure – our signature essence blend and luxurious textures delight the senses so users feel fabulous
Practicality – innovative formulations and easy-to-use packaging that saves precious time
Positioning – our high performance, premium products deliver results at a fair price
Patriotism – we proudly manufacture our products in Great Britain, supporting our economy
Personal – we encourage our customers to participate in our brand and communicate directly with us to help it evolve and continue to be relevant.
Sponsored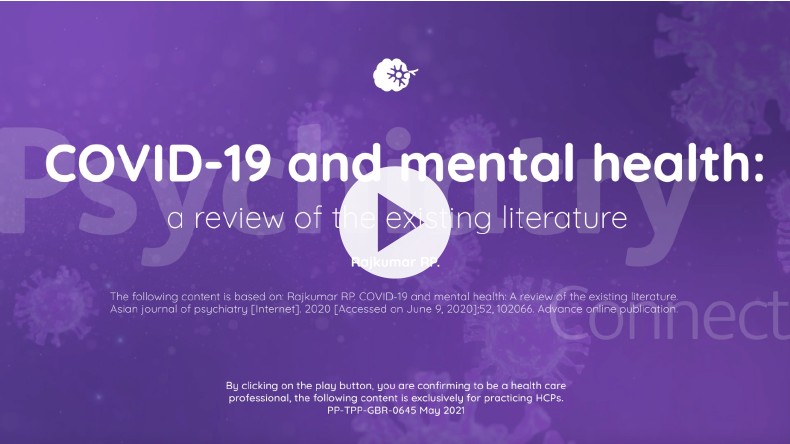 Clinical
Viatris has created this short video based on a publication reviewing global research into the potential impact of the Covid-19 pandemic on mental health. It identifies six areas where psychiatrists can play a role in supporting people's mental health through these difficult times.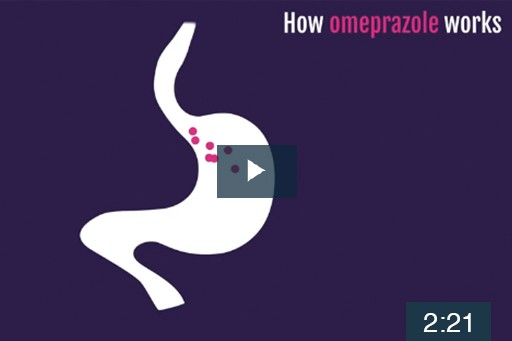 OTC
Understand how omeprazole 20mg works to treat heartburn and acid reflux symptoms
Record my learning outcomes
Site
fsdaf asdf asdf asdf ds 1234